This website uses Natural Language Search (NLS) to find the available properties which best suit your needs. The search box at the top of the Listings Search page, or the right side of this page, will accept values like the following:
Wilmington DE $100k – $125k
New Castle County DE 2 bedroom $150k
Philadelphia 19103 studio $75K – $300K
Cherry Hill NJ 4 bedroom $450K
Delaware County PA 3 bedroom $100K – $150K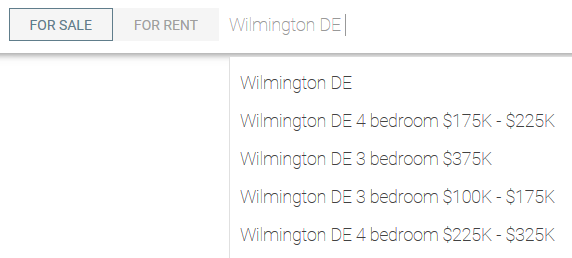 You can also move the sliders to adjust the number of bedrooms, bathrooms, price range, and sort ascending or descending.

Click on the "More Filters" option to turn on advanced search features.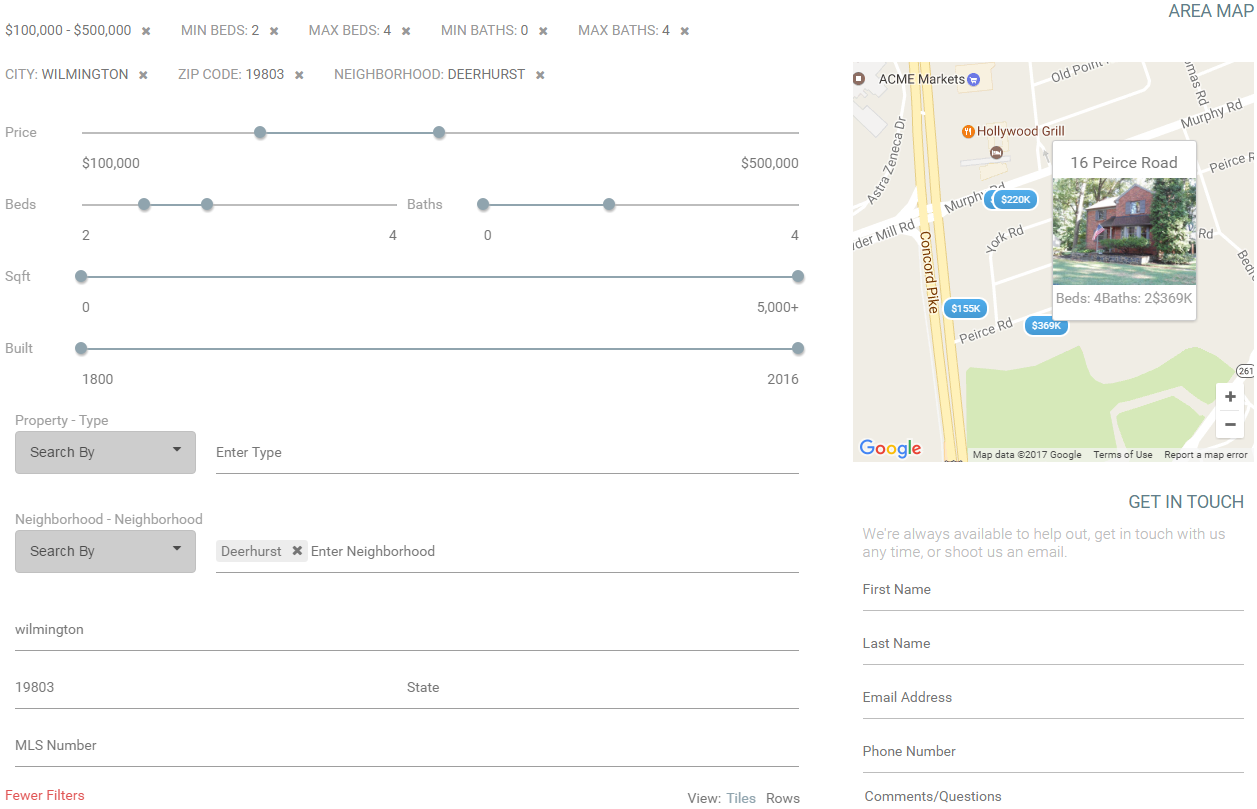 Click the Save this Search link at the top right to create a portal and save your favorite properties and searches. Give the MLS search tool a try on the Listings Search page.